360° 10x Magnification LED Makeup Mirror
The LED Makeup Mirror with ten times magnification and crystal clear optics gives a clearer view of you! It comes with a soft glow lighting allowing you to see better without harming your eyes. You can attach it on any flat surface and adjust its height and position in any way you want.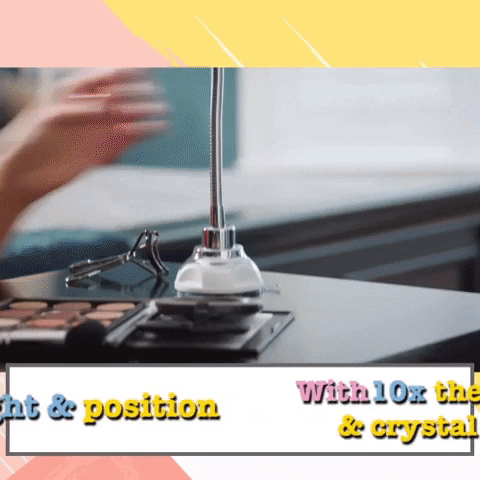 Manufactured with a super-suction mechanism allowing you to attach it on any flat surface with strong adhesion. It is forty percent lighter than your usual mirror, versatile, and portable. Your perfect daily partner.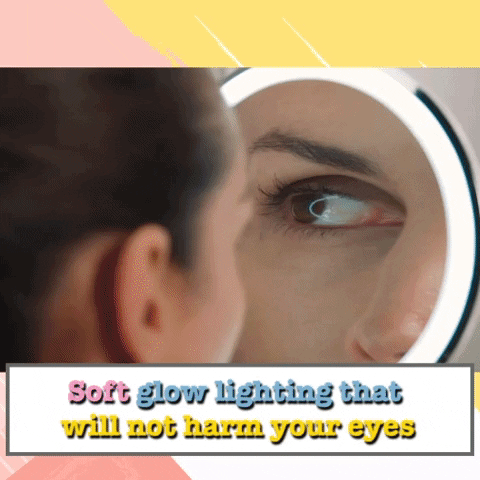 Features
Enabling you to see clearer with soft glowing light that does not harm the eye with close distance.
10 times magnification allows you to see even the smallest spots on your face.
Stick to any flat surface with great adhesive, will stay intact and in place.
Versatile Handle allows you to place the mirror anywhere and 360° lets you set it in any angle.
It is 40% lighter than your usual mirror. Lightweight and portable. 
Made with aesthetically beautiful and modern design, adding life and elegant look on any place you'll put it.
Specification
Size: 18.5*18.5*9.5cm
Package includes
1 360° 10x Magnification LED Makeup Mirror
VERY HIGH DEMAND. NOT SOLD IN STORES
🌎 Worldwide Shipping ✈
---
Worldwide Shipping - We offer worldwide shipping from our international partners!
🔒 100% Risk-Free Purchase 🔥
---
110% Satisfaction guarantee
We always strive to leave our customers 100% happy after their purchase - If you have any issues, you can always contact our 24/7 support team at support@planetshopper.co

Our Guarantee - Didn't receive your item or the item was damaged? Maybe it didn't meet your expectation? We will replace or refund you! Please read our FAQ PAGE for more information.
Buy with confidence - Don't like what you've received? No worries! You can return any unused product 30 days after arrival for a full refund.
EASY & SECURE CHECKOUT
SSL Secure Checkout - We are using SSL technology so you can have your peace of mind while shopping.
Easy Payments - You can pay with your Paypal account, or with your Credit Card, Master Card or American Express.
Click on "ADD TO CART" to get yours now!