Crystal Pokeball Keychains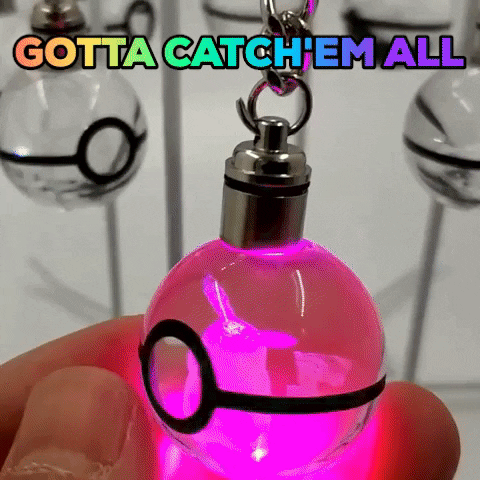 These amazing Crystal Pokeball Keychains are the perfect accessories for all Pokemon fans and trainers alike! Take your favorite Pokemon with you wherever you go as it fits perfectly on your backpack, purse, lanyard and key collection!

Each crystal pokeball keychain is constructed using a high-grade K9 crystal also known as Optical Borosilicate Crown Glass. The beautiful 3D Pokemon displayed inside is laser engraved into the crystal, which results in a gorgeous glowing effect when the pokeball keyring LED light is powered on.
The crystal ball itself is a perfect sphere with an 30mm diameter, about the size of a golf ball. A black ring design and slightly protruding 'button' are applied onto the sphere, giving the keyring it's Pokeball look. And with the smooth K9 crystal material it feels amazing in your hand!
The keyring's LED lights rotates between 7 different colors, blessing your gaze with a beautiful illumination.
A high quality product fit for all trainers. Grab yours while it's on sale!
Product Details
DESIGN
Clear, transparent Pokeball made of K9 Clear Crystal
Pokeball size:

30mm

LED keychain attachment
LED light includes 7 colors
POWER
Environmental Protection (low energy consumption)
Power spend: 0.012kw.h/24 hours
LED life expectancy : 10000 hours
Input Voltage: 4.5V-5V
Output Power: 2-2.5W
WHAT'S IN THE BOX?
3D crystal pokeball
LED light keychain attachment