Surprise all your friends this season with GORGE SLIPS™ as iconic self-expression that's uniquely you. Look & feel gorgeous from day to night!



✔ Cute enough for a date.
✔ Casual enough for the grocery store.
✔ Super comfy & fluffy.
✔ Lightweight platform to keep things airy.
✔ Standout perfectly with mini dresses or your favorite jeans.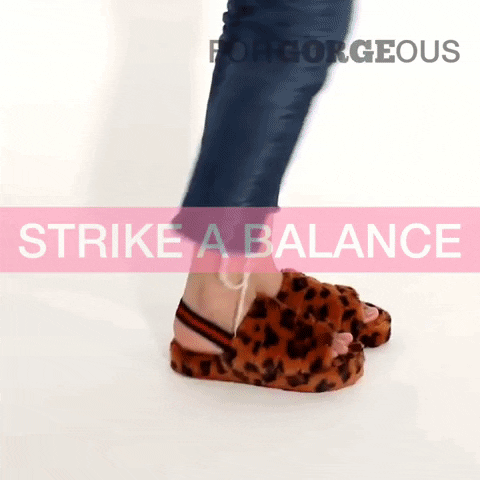 Making a bold unique fashion statement has never been easier! Regardless of your style GORGE SLIPS™ matches anything from your dresses to denims. 



Get compliments wearing GORGE SLIPS™ with minimal effort for maximum impact. Be confident like a queen with ultra-soft fluff with hints of spring-ready outdoor playfulness.




Have fun by pairing GORGE SLIPS™  slippers / slides with white jeans and a striped top, a colorful mini dress, or cut-off shorts and an oversized tee. 
Give yourself a boost of energy with a must-have look you'll love to wear, all season long.



FOOTWEAR SIZING GUIDE.
If you are unsure which shoe size to purchase, please follow the following steps:
Draw a straight line, longer than your foot, on a piece of paper.

Place the paper on a flat surface. Stand on the line with your heel and longest toe centered on the line. If measuring a child's foot, it may be easier to hold the paper up to their foot.
Place a mark on the line at the tip of the longest toe and at the back of the heel.
Repeat steps 1-3 for the other foot.
Measure the distance between the marks. Taking the larger of the two measurements, use the conversion chart to find your correct shoe size.

CUSTOMER SATISFACTION GUARANTEE.
If you're not in LOVE with your purchase, just let us know within 30 days, and you will receive a stress-free refund. 



MAKE A DIFFERENCE.
We owe a huge THANKS to the heroes on the front line of the corona-virus pandemic! 10% of each purchase will be donated to DONATE.NURSESHOUSE.ORG to help nurses nationwide affected by COVID-19. #STOPVIRUS

SHIPPING NOTES: 
1. All domestic orders (U.S.) may take up to 10 days for domestic shipping and handling; Order processing can take up to 3 business days (Monday-Friday)
2. Any orders made on the days of Saturday or Sunday will be processed within the following next 3 business days. For more info read here.