2020 SOCIAL DISTANCING TENNIS PRODUCT OF THE YEAR
KEEP YOUR TENNIS GAME SHARP, WHILE YOU'RE STUCK AT HOME!
Do you often find it challenging to sustain a volley?
Are you looking to improve your tennis swing?
Check out the awesome Tennis Trainer!
There are many benefits when it comes to playing tennis. But this sport usually needed a specific play area & a playmate to fully experience its benefits. Well, not anymore! As we introduce you to our best-selling product The ActivPulse™ Tennis Trainer!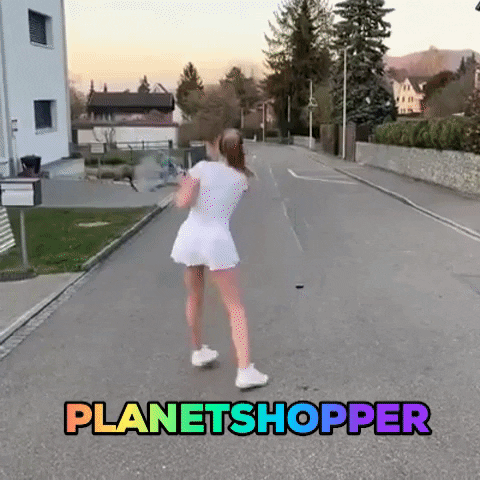 ACTIVEPULSE™ FEATURES
The tether cord is connected to a base that serves as an anchor, allowing the ball to bounce back for another volley!

Made of high-quality materials, it has strong, durable, and designed to take powerful shots!
Super-easy to use, simply fill the base with water to give it weight to counter the ball's motion.
Its lightweight construction, when empty, allows you to bring it with you anywhere you'd like to practice!
AMAZING BENEFITS
The ActivPulse™ Tennis Trainer gives you the freedom to practice anytime, anywhere, and all by yourself!
It's a perfect training tool for both novice and professionals alike.
Free yourself from the hassle of the need to go to the tennis court to practice your volley and hot.
Save money from having to pay for automatic ball throwers.
Get yourself a Tennis Trainer now, and free yourself from unnecessary expenses, a training partner, or a restricting training environment.
Specifications:
Material: PE
Color: Blue
Rope Length: 3.8m (stretch to 7-8m)
Capacity: 1.1L (filled with water or sand)
Package Includes:
1 * ActivPulse™ Tennis Trainer (ball+base+elastic rope)
VERY HIGH DEMAND. NOT SOLD IN STORES
🌎 Worldwide Shipping ✈
---
Worldwide Shipping - We offer worldwide shipping from our international partners!
🔒 100% Risk-Free Purchase 🔥
---
110% Satisfaction guarantee
We always strive to leave our customers 100% happy after their purchase - If you have any issues, you can always contact our 24/7 support team at support@planetshopper.co

Our Guarantee - Didn't receive your item or the item was damaged? Maybe it didn't meet your expectation? We will replace or refund you! Please read our FAQ PAGE for more information.
Buy with confidence - Don't like what you've received? No worries! You can return any unused product 30 days after arrival for a full refund.
EASY & SECURE CHECKOUT
SSL Secure Checkout - We are using SSL technology so you can have your peace of mind while shopping.
Easy Payments - You can pay with your Paypal account, or with your Credit Card, Master Card or American Express.
Click on "ADD TO CART" to get yours now!