Two color duos with an adjustable stamp to create a ombre natural eyebrow look, comes with a double ended brush to help brush and blend your pigments!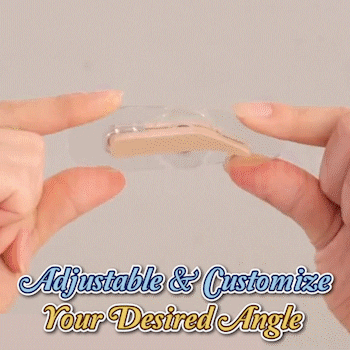 Use the softer shade on the head and deeper shade on the tail to create a natural look for the eyebrows.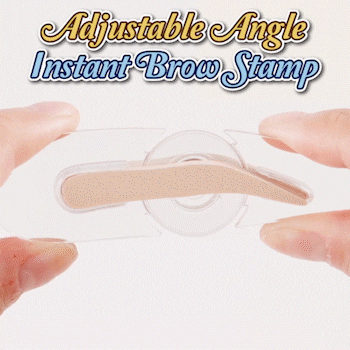 FEATURES
Easy to Use
Entire kit helps you create the perfect eyebrows in just THREE simple steps.
Entire Kit
Comes with two color pigments for ombre effect, and a dual ended brush with angled brush and spoolie for blending and an adjustable stamp for personalised instant eyebrow.
Long Lasting
The powder formula completes an even and clean look with its excellent adhesion and lasts for a long time.
Natural Finish
Dual color lets you create a nicely blended, soft-looking ombre eyebrow.
How to Use 
1. Choose desired brow angle with Adjustable Eyebrow Stamp.
2. Apply powder in Two-tone Eyebrow Compact by dabbing 4~5 times. (Front-light color, back-dark color)
3. Look at the mirror and match the stamp with front part of the brows.
4. Comb your brows using a spoolie in the Two-tone Eyebrow Compact.
SPECIFICATIONS
Net: 3.5g
Shelf Life: 36 Months
Color: Dark Grey, Light Grey, Brown, Grey Brown, Grey Red
PACKAGE INCLUDES
1x Two Tone Eyebrow Compact
1x Double Ended Brush
1x Stamp
VERY HIGH DEMAND. NOT SOLD IN STORES
🌎 Worldwide Shipping ✈
---
Worldwide Shipping - We offer worldwide shipping from our international partners!
🔒 100% Risk-Free Purchase 🔥
---
110% Satisfaction guarantee
We always strive to leave our customers 100% happy after their purchase - If you have any issues, you can always contact our 24/7 support team at support@planetshopper.co

Our Guarantee - Didn't receive your item or the item was damaged? Maybe it didn't meet your expectation? We will replace or refund you! Please read our FAQ PAGE for more information.
Buy with confidence - Don't like what you've received? No worries! You can return any unused product 30 days after arrival for a full refund.
EASY & SECURE CHECKOUT
SSL Secure Checkout - We are using SSL technology so you can have your peace of mind while shopping.
Easy Payments - You can pay with your Paypal account, or with your Credit Card, Master Card or American Express.
Click on "ADD TO CART" to get yours now!