Hey, are you still using the manual openers? C'mon.

Using a knife to cut the seal could hurt yourself, using a manual opener could spit some wine onto your carpet. Why bother! Get this Automatic wine bottle opener, you will never need to worry about these!
🍷REMOVES ANY CORK IN SECONDs : Automatically remove the cork with simply press on the button in 6-8 seconds. Get back to your dinner guests and enjoy the wine.
🍷EASY - TO - OPERATE: Simply place on the top of your wine. The transparent window makes the entire cork removal process visual. One button activates the corkscrew's up/down operation.
🍷OPEN 50+ BOTTLES: Four AA batteries are all you need to open more than 50+ bottles of your favorite wine( Batteries not included). Make the Best Housewarming, Wedding, Birthday or Christmas Gift.
🍷HIGH QUALITY: Made of high quality plastic and ABS material, no-toxic,durable and sturdy, Eco-friendly and health to use.
Features:
- Shining color and fashion appearance, for party, wedding, and home use
- Open the wine in 6 - 8 seconds
- Compatible with rechargeable battery and 4*AA alkaline battery ( not included )
- Transparent corkscrew cover to watch the stopper out
- Food-grade screw, safe and durable
- Easy operating buttons to push and pull the cork
- Aluminum alloy housing and ABS transparent screw cover
- Less than 75dB low working noise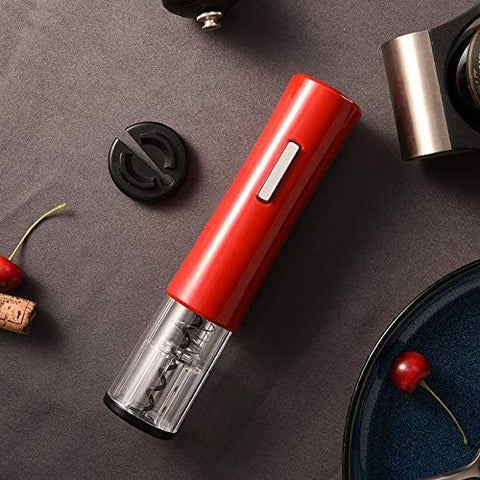 How To Use: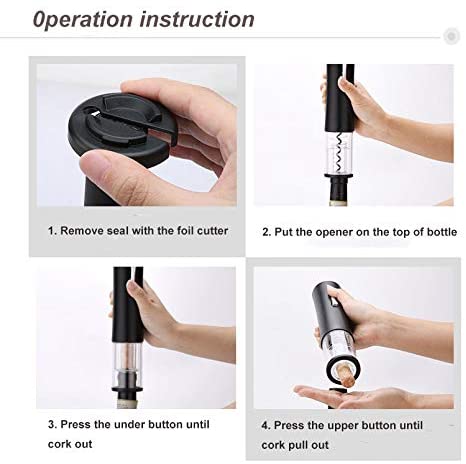 Package Included:
1* Bottle opener
1* Foil Cutter
VERY HIGH DEMAND. NOT SOLD IN STORES
🌎 Worldwide Shipping ✈
---
Worldwide Shipping - We offer worldwide shipping from our international partners!
🔒 100% Risk-Free Purchase 🔥
---
110% Satisfaction guarantee
We always strive to leave our customers 100% happy after their purchase - If you have any issues, you can always contact our 24/7 support team at support@planetshopper.co

Our Guarantee - Didn't receive your item or the item was damaged? Maybe it didn't meet your expectation? We will replace or refund you! Please read our FAQ PAGE for more information.
Buy with confidence - Don't like what you've received? No worries! You can return any unused product 30 days after arrival for a full refund.
EASY & SECURE CHECKOUT
SSL Secure Checkout - We are using SSL technology so you can have your peace of mind while shopping.
Easy Payments - You can pay with your Paypal account, or with your Credit Card, Master Card or American Express.
Click on "ADD TO CART" to get yours now!